I'm sort of new here, as I used to be a member when my username was
memoryscarred. Anyway, my name is Kathérowen and my site is at http://www.geocities.com/dolliesthree. I've just rearranged my site, removing all of my older dolls and whatnot. I'm going to post some of my latest, although I know they aren't nearly as well-done as the others that are posted here, since I only use MS Paint.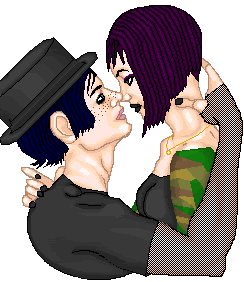 Bases are from www.yumestudio.it, www.over-the-moon.com/dollz, and www.geocities.com/terimkel3.